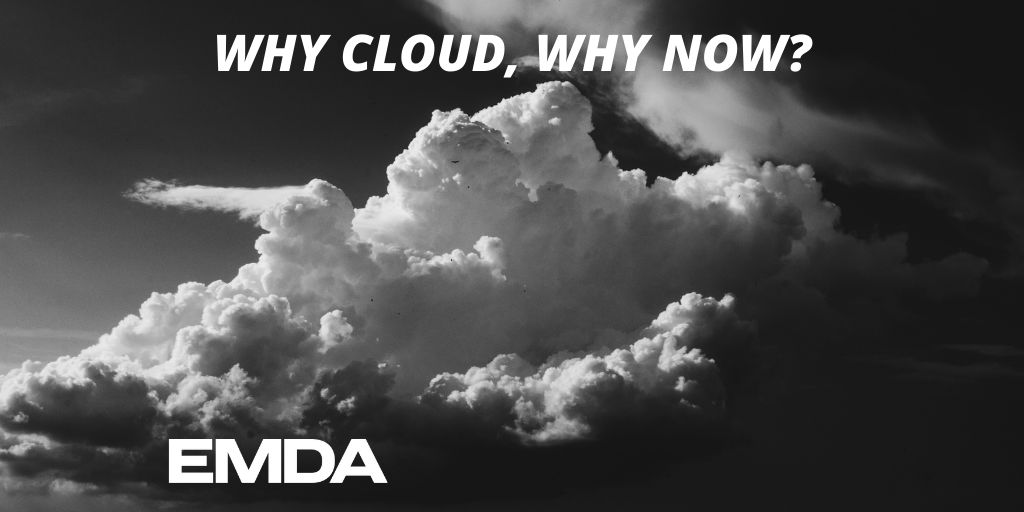 A Cloud Q & A
The latest projections have the global Cloud computing market set to reach US $623.3 billion by 2023, up from USD $272 billion in 2018. Here at EMDA we are undertaking an exciting journey with manufacturers and distributors across ANZ, to lift them to Cloud hosting and unlock capabilities beyond on-premise technology.
Given the potential of Cloud technology EMDA's quest, together with global partner Infor, is to leave no customer behind.
Why Cloud, why now?
The move to Cloud has taken on a greater urgency for many businesses as a strategy in 2020. It's part of a wider digitisation strategy whereby businesses are demanding that technology delivers value in more ways than ever before to create new markets, develop value opportunities and drive organisational competitiveness.
Businesses create value by providing products or services. How well they do that can be a significant differentiator in terms of being a market leader or becoming lost in the noise of their competitors' offerings. Going to Cloud frees businesses from a lot of the administration underpinning their provision of products or services.
Furthermore, businesses constantly strive to create the ultimate customer experience. The traditional fundamentals of winning and retaining customers remain as important as ever - price, quality, service and support - but the how of delivering on those fundamentals is a whole new playing field, with Cloud technology having opened up a Pandora's Box of possibility and creativity.
Finally, removing the non-value-add or non-essential services and costs from any business is a constant journey - and Cloud is a big part of that journey. Initially, Cloud offerings were siloed and challenged by obvious concerns such as how to provide security, optimise performance, maintain ownership of data, guarantee business continuity, connect with other apps and devices, the ability to develop ... these hurdles were real and the early value of Cloud technology was limited.
But now companies are seeing that Cloud technology has come of age?
Today's Cloud offerings are comprehensive, integrated, extendable, secure and supported.
They now provide a full suite of tools for whatever your business needs - simple or complex sales through a configurator; simple jobbing or complex projects; mobile shop floor and warehouse control; quality assurance; field service; inventory and procurement; distribution; finance; reporting; real-time business analytics; native apps; multiple devices, and even third party solutions. it's all there as part of one suite, one experience.
Today's Cloud also enables operational scalability. Businesses used to have to deal with massive up- and down-scaling. Their hardware couldn't always manage the potential for peak loadings. Now, with Cloud, you can scale up or down with ease.
Even given exponential growth, there are no more worries about acquiring heaps of hardware, updating your OS technologies, appointing someone to manage everything … in going to Cloud you liberate your organisation to invest more time and human resources into its core business, to drive revenue generation.
Sum up some key differences between Cloud and on-premise technology?
The benefits of Cloud are quite broad and, surprisingly, many are understated -
Your Cloud solution is provided as a complete offering that is ready to go and fully supported. To match the same capabilities on-prem is significantly more expensive and demanding in terms of time, expertise, immediate capex and ongoing opex.
Your Cloud technology is kept current through automatic upgrades and the big upgrade costs and business interruptions that can happen with on-prem are a thing of the past - solving this challenge is akin to putting money in the bank.
With Cloud you are housed in a robust, secure digital environment with disaster recovery and business continuity built in. No one likes to dwell on it but New Zealand, for example, has had more than its fair share of natural disasters in the last decade, bringing home the importance of unshakable business continuity.
Simply put, with Cloud you gain the ability to do what you do, the best you can do it, without interruption.
© EMDA 2020.