Case Studies
Pacific Aerospace
Gaining a competitive edge in its field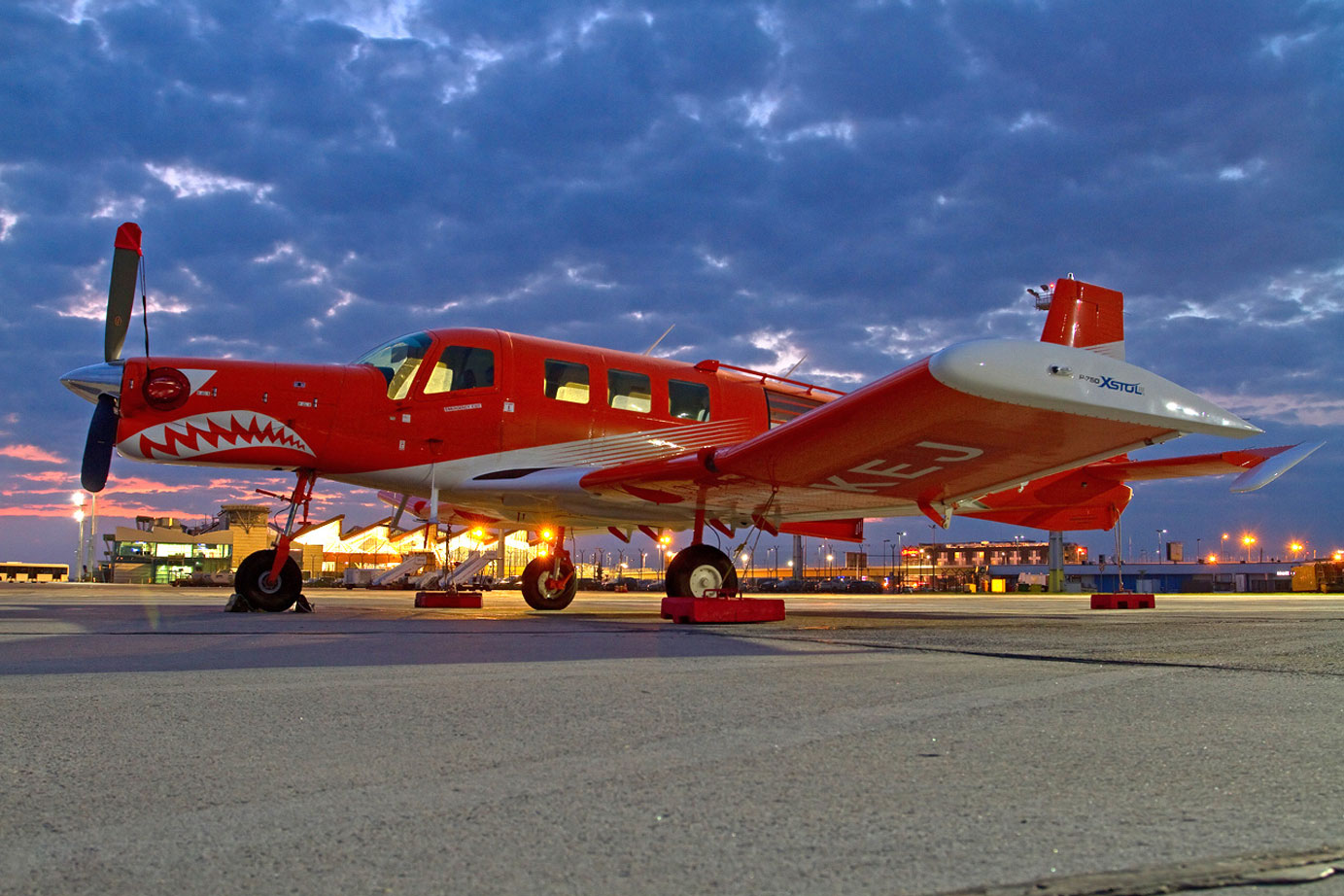 "The proposal from EMDA built around Infor LN was the one that most aligned with our business requirements."
With Lean management and a new ERP system, Kiwi aircraft manufacturer Pacific Aerospace set out to re-engineer its business to create a solid runway for global export success.
Challenge
Hamilton-based Pacific Aerospace (PAL) built up a reputation as one of New Zealand's rising stars in the export market for many years. But it hadn't always been an easy road. In 2006, the company – under different ownership – was under pressure and needed to increase its output to meet market demand. To stabilise the business, introduce better procedures and reposition the company in the market, Damian Camp was appointed as CEO in January 2007 (which role he held until April 2019).
Under Camp's management, PAL embraced the 'Lean' philosophy, which called for reduction of 'waste' across the company including movement of parts, overstocking, rework, access to tools and resources. Plus, PAL established an OFI (opportunities for improvement) programme, adopted the '5S framework' (sort, set in order, shine, standardise and sustain) and developed the PACE methodology -"which we adhered to religiously," Camp explains.
But while the model helped maximise utilisation of the existing facilities, it soon became apparent that the refined business processes and regulatory requirements needed an integrated IT system to provide a unified view of the company across finance, manufacturing, and sales.
Being a regulatory requirement, traceability of parts was critical – both during the manufacturing process and for the life of the aircrafts.
"We needed to know exactly where each part came from, how it was manufactured and even which batch of material it was fabricated from," says Camp. "With more than 4 000 parts and components per plane, that was a key consideration for us."
Solution: Infor LN
Over the course of several months, an internal team detailed the company's exact requirements, including capabilities for manufacturing, parts control, audit and financials. This thorough assessment informed the subsequent strategy.
"Of the several RFP responses, the proposal from EMDA, built around Infor LN, was the one that most aligned with our business requirements, "explains Camp. "We felt that EMDA could work within our PACE framework and the capabilities of the software were optimised for the aerospace industry, with a track record of successful implementations."
Central to the decision to proceed with EMDA and Infor LN were the system multi-currency capabilities, as well as the fact that EMDA would be involved in every phase of the hardware lifecycle, from installation to ongoing support. And after an initial delay due to unfavourable market conditions, the project took off.
The company's clarity of requirements paved the way to a smooth installation, as did PAL's detailed incremental implementation schedule. The EMDA team was able to map the company's data and routines directly into the Infor LN framework. PAL configured LN to reflect its unique requirements, and adapted some of its processes to fit into the LN schema, avoiding excessive customisation.
Results
One of Infor LN's key features, the Product Configurator, turned out to be particularly valuable, enabling PAL to build the plane 'on paper', prepare a bill of materials, and weed out incompatible optional extras. This saved the company a lot of time during the specification phase, resulting in improved pricing and manufacturing efficiencies.
"Each aircraft was unique, and specifying each individual component was an integral part of the sales, manufacture and maintenance process" says Camp.

PAL continued to navigate the functionality of Infor LN, while building capabilities in business intelligence and product lifecycle management.
"We liked the ability of Infor LN to expand our manufacturing capacity without adding extra layers of management. It fits very well within our overall PACE and Lean frameworks. To EMDA's credit, they worked with us to our own schedule and requirements and added significant value every step of the way."