No youth is an island part 1: Southern Alps Traverse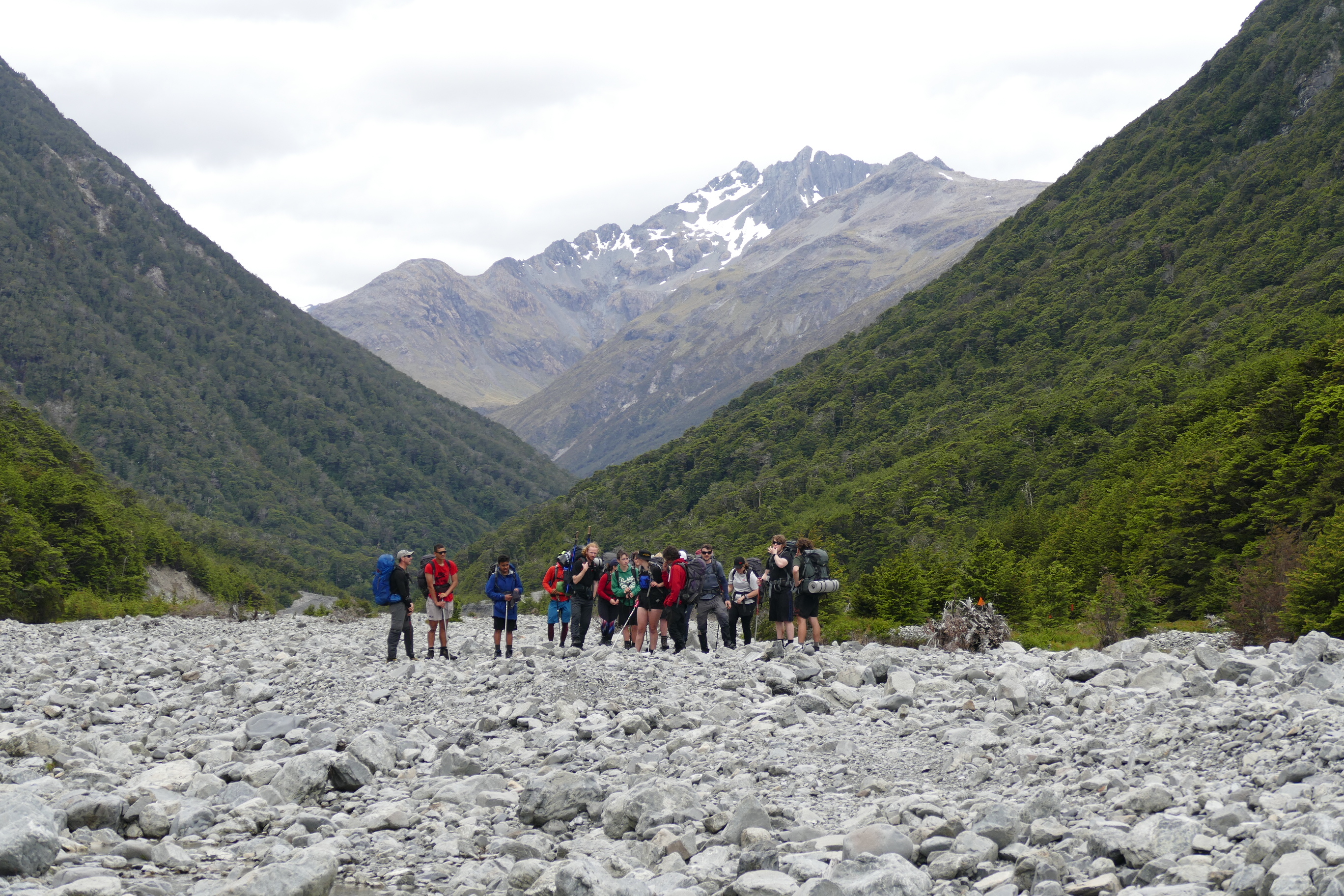 What can happen when you put young people into a completely new environment?


At EMDA, a New Zealand company with its roots in Christchurch, we thrive on community involvement, team-building and positive living. Since 2017 we have been sponsoring teams and individuals to compete in the annual Coast to Coast race, which crosses New Zealand's South Island from west coast to east.
The journey since then has been an exciting one - and hugely rewarding. We have evolved from having the entire EMDA team either competing or manning support crew, to including family and friends and even some enthusiastic staff from our clients.
The February 2020 race gained extra resonance, when we used our participation to raise awareness, and some funds, for the Mental Health Foundation.
For 2021, we entered an entirely new era. After seeing the value of the event for team-building and personal development within our staff and our wider network we saw the opportunity, through the 180 Degrees Trust, to make a substantial contribution to our community.
With the full support of the entire EMDA team, our owner and Chairman Keith Jessop approached Jeremy Nurse, the founding trustee of 180 Degrees Trust, to ask if he might be interested in using our C2C sponsorship to further his work of assisting young people to find an alternative and more positive direction in life.
The 180 Degrees Trust has an inspiring track record of using outdoor activities and sporting pursuits to help at-risk youths find new motivation.
Jeremy embraced the opportunity and approached Christchurch's Cashmere High School to ask if they would select six young people from the school to participate in the programme. Meanwhile, also adding their commitment and fitness knowledge to the initiative, the enthusiastic team from Koha Fitness and Health Club came on board with us.
And so began the journey of taking these young people through an intensive training programme to ready themselves for the Coast to Coast in February, and helping them to develop skills they had never thought about before, let alone used.
The Southern Alps Traverse, an annual event undertaken by 10 -15 young people on the 180 Degrees programme, fitted perfectly into the Coast to Coast training regime for the six students from Cashmere High, and would give them a foretaste of the camaraderie and challenges of the C2C ...
The experience showed them the value of engaging in activities which are a far cry from city life, and provide them with a sense of purpose, self-confidence and motivation.
In mid-February, the 2021 C2C took the youngsters' SAT experience to another, more challenging level - with them moving from being apprehensive, and even self-doubting, to crossing the C2C finish line at New Brighton with huge smiles on their faces.