2020 in hindsight: a message from our CEO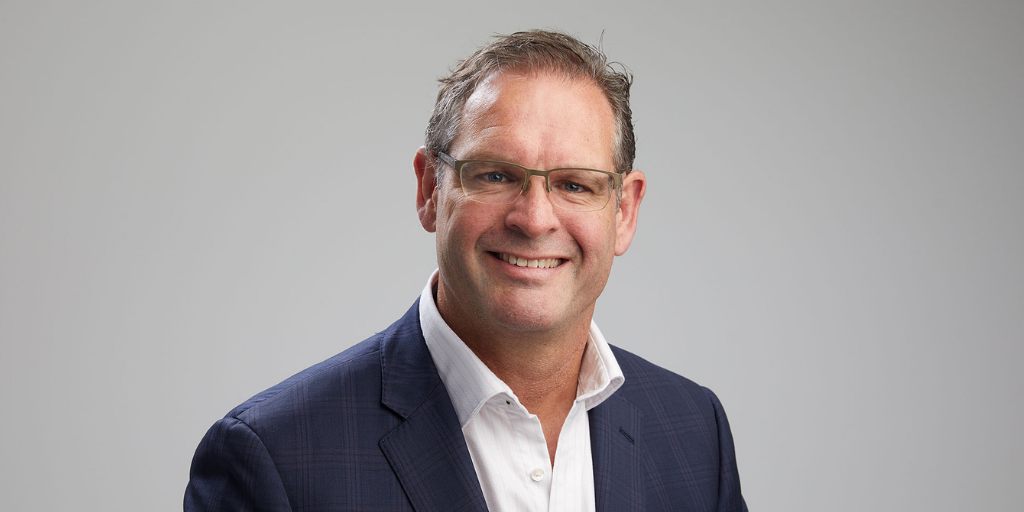 It's been quite a year, hasn't it.
When the pandemic first arrived in Australia (25 January) and New Zealand (28 February), companies in a broad range of industries and markets were impacted and, within weeks, transitioned from BAU to crisis management.
Planning and forecasting became weekly or even daily occurrences, as the reality of the local and global situation emerged. Projects and spend halted, with only cursory thoughts of when a restart might be considered. Survival was primary. Cash was king. It was surreal.
At the other end of the spectrum, we saw a number of businesses considered to be essential being pushed to their limits and exceeding all expectations; their ability to meet demand constrained only by their pace of production.
To survive in this environment you needed to swiftly evolve into a remote business model. Remote business delivery, once considered to be almost a last resort, suddenly became a necessary way of life.
We have truly been inspired by all of you and how you've rallied and just got on with it.
Demand for technology - especially virtual conferencing tools and solutions - hit an all-time high. We all changed and were changed; we travelled less but worked longer; became more productive; adopted faster learning curves and rose to the challenge.
Like most businesses, EMDA experienced a wide range of changes and challenges throughout the year, many of which are far from over. Yet we were fortunate, when all this began, to have had a business model that suited remote delivery. As a team we prepared and acted, almost without issue, to have all of our people operating from home and ready to deliver.
The newly-remote team actually became tighter: we met more often online, learned to pace ourselves and supported each other, as the new life at home unfolded. The team was fantastic; everyone just took it in their stride, adapted and stepped up repeatedly, as we worked through a constant cycle of uncertainty.
With our team in place and ready we connected with everyone else we needed to - customers, partners, and suppliers. Our objective was to learn what we could about each company's current businesses situation; define the necessary actions, priorities, communications and controls, then repeat. Our priorities were simple: unlock more value for our customers; simplify our business model; remove costs and allow for growth, pandemic or not.
We all changed and were changed … we rose to the challenge.
Our global partner, Infor, experienced many of the same impacts as EMDA but on a much bigger scale, given its customer base around the world. Like EMDA, Infor was quick to respond and focused on ensuring its customers' survival and prosperity, by all means possible.
One of Infor's most impressive pivots was the speed at which it repackaged its annual global conference as a fully-remote online offering, freely accessible to the entire customer base. The commitment was clear; Infor needed customers to know that, no matter the circumstances,
it was there to innovate, deliver and support their needs.
Infor saw the future over a decade ago - the evolution of software into a subscription-based service - and has been building that reality ever since. In 2020, its key focus was on removing any barriers to this model and providing customers with significant low- cost options for migrating to Cloud.
Migration is accelerating in both Australia and New Zealand. Cloud-based SaaS, once considered by many companies as a maybe, is now viewed as fundamental in supporting more agile, more resilient operations. The advantages of seamless scalability, advanced security and reliable business continuity have pushed Cloud to the forefront in these unpredictable times.
It is a fully-fledged enterprise offering that streamlines business processes; optimises the user and customer experiences; enables mobility, automation and integration and frees up companies to focus on what they do best.
The creation of a greater sense of community, regionally and globally.
This year we've had the pleasure of working with a number of forward-thinking customers in this space, including Cubro and Foot Science International. Cubro were in full project implementation mode when Covid-19 hit but pushed on and adapted, overcoming all obstacles to go live with their new Infor CloudSuite Industrial Enterprise system. It was a tough project and deadline even before Covid, so an impressive achievement indeed.
Foot Science took a different path; they parked progress on their CSI solution until the situation stabilised (around August) and used the time to get organised for the new normal. Since project re-start their leadership, project manager and team have all been committed and have achieved some great business ownership results, with the project tracking under-budget as well.
Business aside, EMDA remained embedded in the wider community this year. As a sponsor we were there for the unstoppable Crusaders and especially appreciated the live games we managed to attend (a pleasure denied to much of the world) - they are a source of inspiration for so many young New Zealanders.
EMDA is also proud to have joined forces with 180 Degrees Trust and we are busy helping them to prep a young team of teens from difficult backgrounds to tackle their first Coast to Coast in February. The trust is an amazing group of people who have been providing fantastic support and interventions for youth at risk since 2007.
For EMDA, our quest is to take every one of our customers to Cloud.
There's a new feeling of hope in the air. Never before have viable vaccines been created so quickly - but what else will the new year hold, besides the welcome push-back on Covid-19?
The broad acceptance of remote delivery will accelerate Cloud adoption even further. This, combined with the maturity and comprehensiveness of the latest CloudSuite solutions, sets the scene for a busy time ahead.
For EMDA, our quest is to take every one of our customers to Cloud, to help new customers begin that journey, and to identify new business strategies and tools that will help to push our region's manufacturing and distribution sector towards sustainable growth.
One positive that has come out of 2020 is the realisation that we are all in this together and the creation of a greater sense of community. With in-person contact no longer something any of us take for granted, people have instinctively prioritised staying in touch and maintaining relationships.
Our respect for our customers, partners and suppliers has never been greater. We have been so inspired by the way you rallied this year, assisted those around you and simply got on with it. We congratulate you on your resilience and determination and we thank you for your support.
Enjoy a well deserved break and may a prosperous new year await you - Cam.